Antwerp – City of Rubens, 2019
Interactive installation showcasing Antwerp in the 1600s.
Antwerp – City of Rubens
This interactive installation was made for 'Rubens, Van Dyck and the Splendour of Flemish Painting', the most recent exhibition of the Museum of Fine Arts, Budapest showcasing the Golden Age of Flemish painting. The installation invites visitors to explore Antwerp, city of diamonds, fashion and Rubens, as it was in the 1600s, introducing its notable locations, such as various landmarks and homes of artists.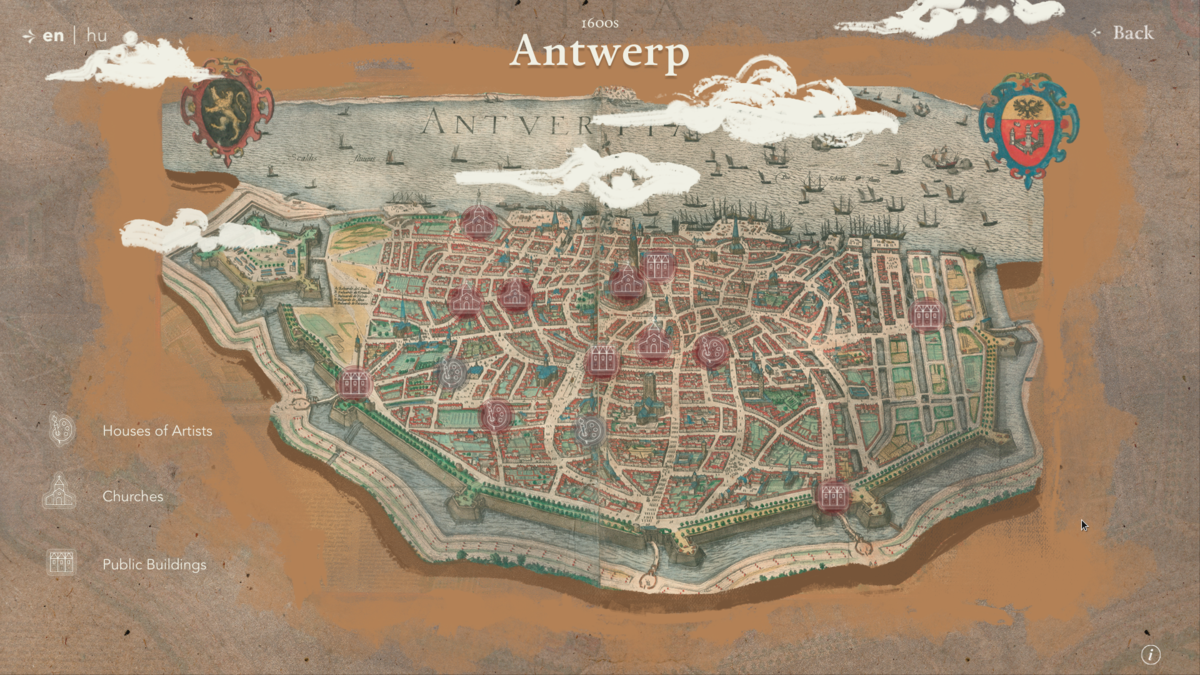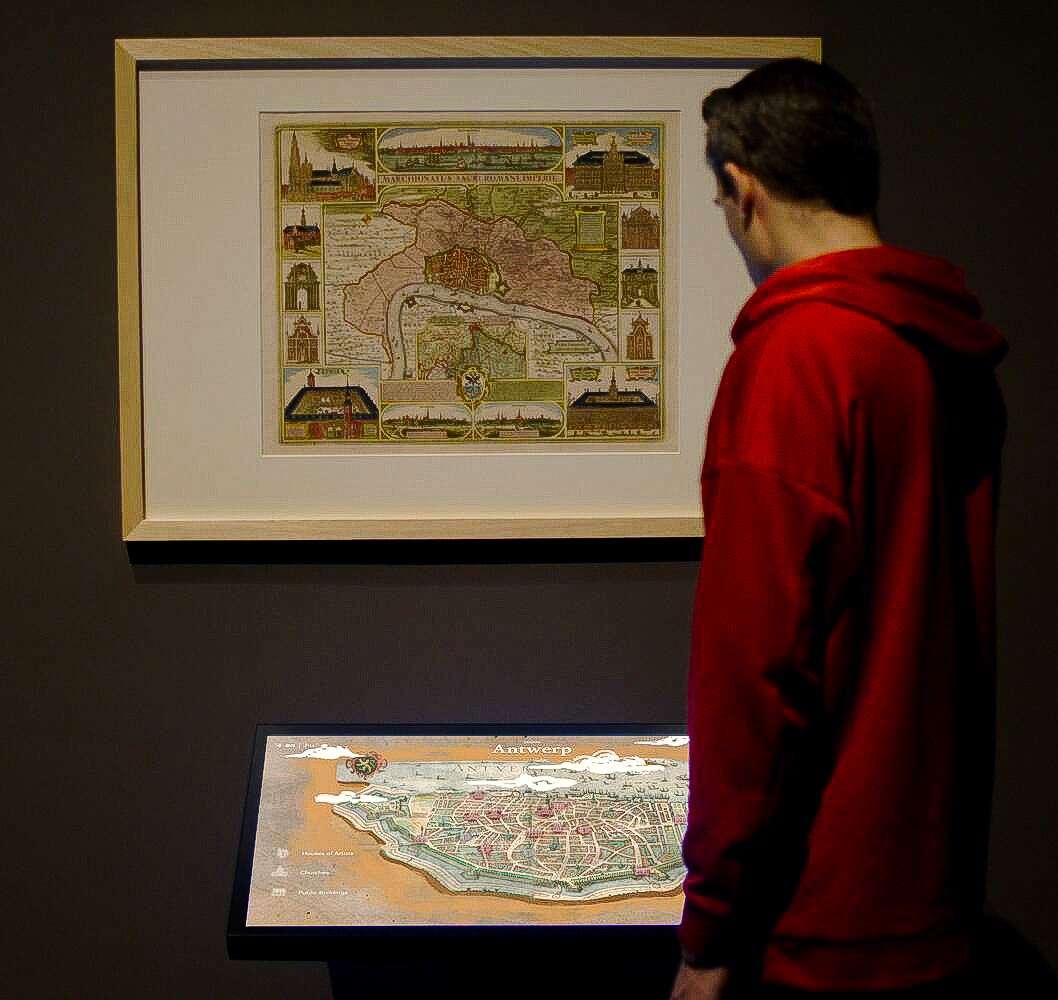 Visual Presentation
Our aim was to take contemporary illustrations, such as the city map made by Claes Janszoon Visscher II circa 1624, and use its map, visual details and flourishes to complement the essential information presented in the application. Thanks to the playful animations and transitions that have a narrative purpose, visitors can immerse themselves in the history of the city and its various landmarks on several levels on an intuitive and distinctive interface.
Denver Art Museum
In 2022-23 the installation was part of the Denver Art Museum's new exhibition Saints, Sinners, Lovers, and Fools: 300 Years of Flemish Masterworks.
Development

Gáspár Hajdu
Sámuel Setényi

Graphic Design & Art Direction
Commissioned by